Professional Moving Services for Winchester, KY Residents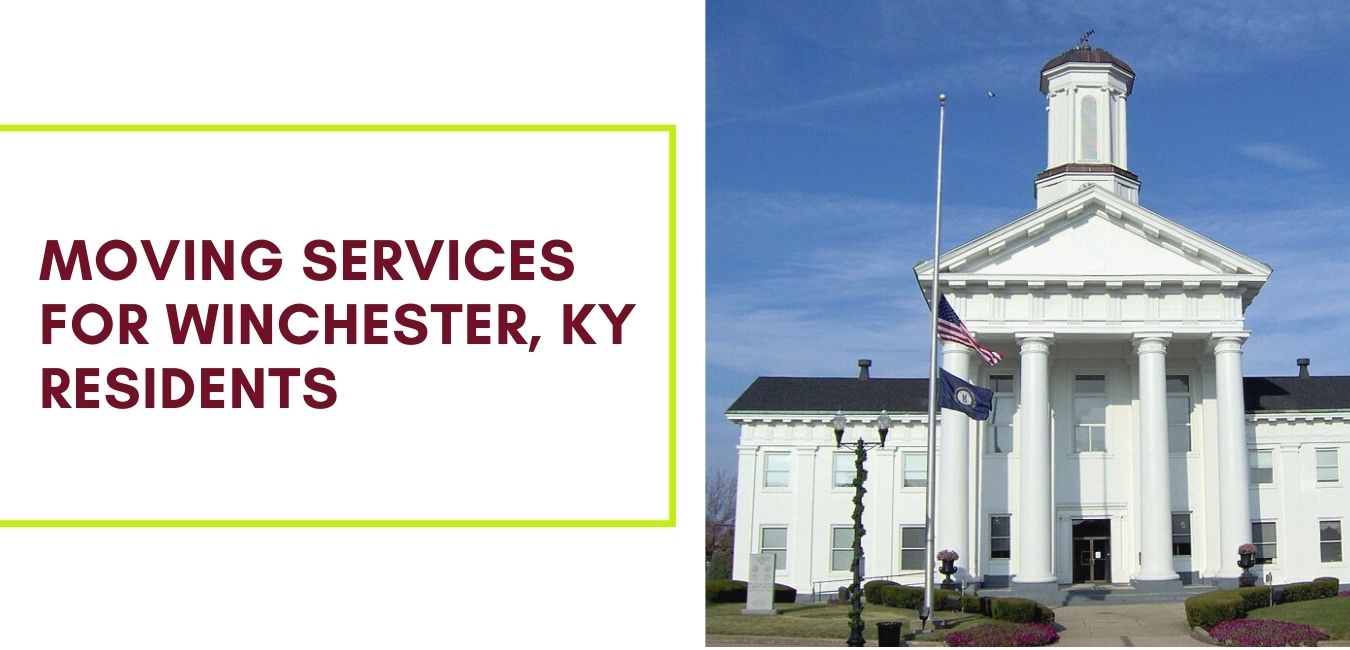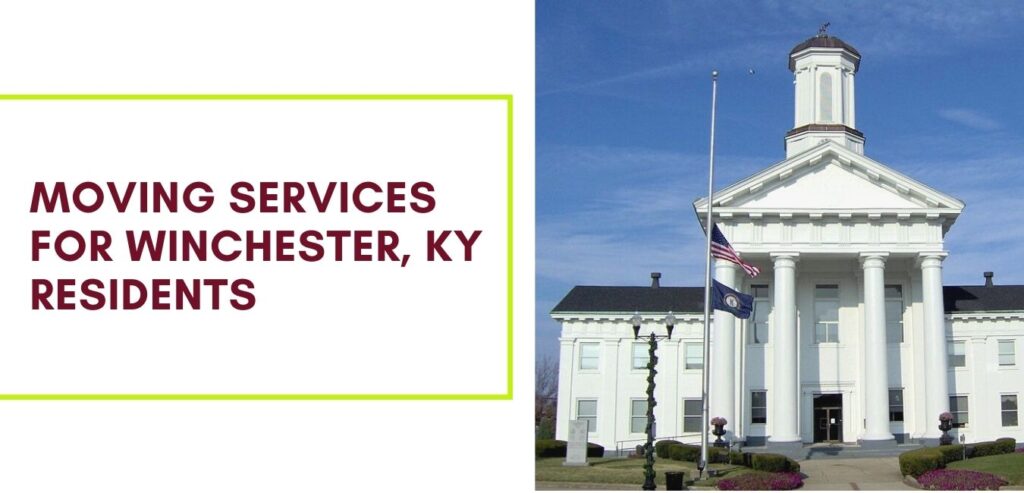 Whether you're moving to or out of Winchester or any other city in the Lexington area, My Three Sons Moving Co. offers customizable movers packages in Winchester, KY that can be tailored to accommodate your relocation needs.  We provide local, intrastate, and long-distance moving solutions for commercial and residential customers alike.  We offer the most extensive line of relocation solutions and the most competitive rates in the moving industry today.
Why do some individuals choose Winchester over other cities in the Lexington area?
While some individuals prefer the big city life that Lexington has to offer, others prefer the tranquility of the great outdoors and nature found just outside of the "Horse Capital of the World."  Winchester, like other cities in this area of the US, offers southern charm and a traditional atmosphere that can only be found here in the Bluegrass Region.  Furthermore, Winchester is only a half hour drive from Lexington if you want to take advantage of its many amenities such as the delicious cuisine, lively music, and vibrant nightlife.
What type of moving services do you need?
At My Three Sons Moving Co., we offer the most extensive line of commercial and residential moving services in the state at some of the most competitive rates in the moving industry today.  Whether you're moving your home or your office, there are certain differences to be aware of.  Although commercial and residential movers services in Winchester, KY may seem similar because both involve moving furniture and other items, they're considerably different in other respects.  For instance:
Commercial moves – relocating a business or office requires much more planning and preparation. The right moving company will help you develop a moving plan and work with you where the logistics of your move is concerned.  Furthermore, they not only transport your furniture and other office related items to your new location, they'll help you transition into it as well.
Residential moves – these relocations typically involve families or individuals who are moving into a new apartment, condo, or home and often range in size depending on how many people there are and the amount of their belongings. When an individual is moving into a studio or apartment, the moving load is smaller whereas household moves consist of more furniture and other belongings.
When it comes to commercial moves or residential relocations, choosing the right moving company is all about competitive rates, experience, and reliability.  However, the overall challenge remains the same in most cases. However, when you work with us, you can be assured that we plan and execute each step seamlessly as we have years of experience in moving businesses and residents all over the country.
How do full-service moving companies help with home or office moves?
In the simplest of terms, a full-service moving company like My Three Sons Moving Co. will handle everything involved with your relocation.  For instance, our movers services in Winchester, KY include:
developing a moving plan
providing all moving supplies and packing materials
disassembling and reassembling your furniture
helping you pack your belongings and unpack them
loading and unloading the truck
transporting your furniture and belongings to your new location
disposing of all moving debris and used packing materials
Although hiring full-service movers may not always be the cheapest option, the sheer convenience provided makes it well worth the investment.
How much will it cost to hire full-services movers?
Hiring professionals to help with all of the tasks listed above will cost more than a DIY move . . . for the most part.  The difference is that the additional costs that are included in a full-service moving package aren't included in a DIY move.  There are several factors that will influence the cost of our movers' services in Winchester, KY whether you're moving locally or relocating long-distance or cross-country, including:
distance of your move
moving labor needed
moving services requested
size of the move / weight of all belongings
time of year that you're moving.
Based on historical data and moving industry averages, the cost to move 7,500 pounds of furniture and belongings locally is roughly $1,500 while the cost for an interstate or long-distance move would be around $5,000.  Keep in mind these amounts are based on local historical data and moving industry averages.  Your cost may vary based on the factors listed above. For a custom quote, you can always schedule an in-house evaluation by one of our moving experts and we'll provide you with a moving quote. Considered to be one of the most reliable moving companies, we ensure that all aspects of the move are planned and executed properly.