Commercial and Residential Moving Solutions in Tucson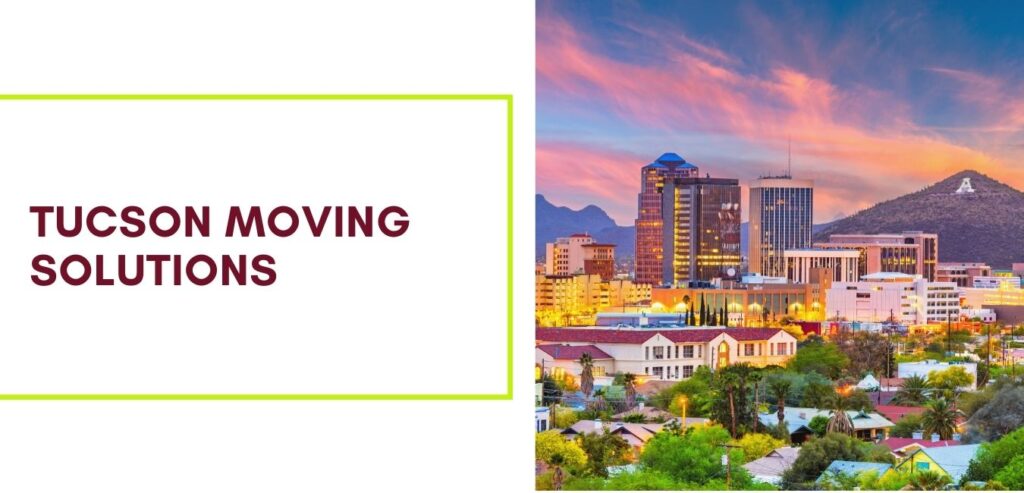 My Three Sons Moving Co. is a full-service moving company that provides the most extensive range of relocation services in Tucson and the surrounding communities.  We have decades of experience and expertise in local and long-distance moving for a wide range of businesses and homeowners alike.  From the boxes that contain your most prized belongings or your electronics and equipment to the moving trucks that help to transport everything to your new home or office, our movers in Tucson provide a superior level of service that will exceed your expectations.
Are you thinking about moving to Tucson?
If you are, you've made a wise decision.  To say the least, Tucson is the closest you can get to living in a desert oasis.  When it comes to the weather, Tucson still has days that hit triple digits.  But, being higher in elevation (2,389 ft.) means that it is usually cooler than the capital city of Phoenix.  Plus, it's far less crowded (2019 pop. 541,000+) compared to Phoenix (2019 pop. 1.633 million).  Tucson's revitalized downtown area is resplendent with art and cultural centers, a diverse assortment of dining venues, and much more.  By day or by night, Tucson has it all.
Do you need help with an in-city move?
The team of movers in Tucson at My Three Sons Moving Co. is ready to assist with your local move and make it less stressful in the process.  Whether it's an across town move or just bought a home up the street, we'll help with the transition.  We offer some of the most competitive local moving rates in the industry today and will ensure that your furniture and belongings arrive safely and securely at your new home.  In any event, you'll quickly discover why we are highly recommended by many past commercial and residential customers.
Additionally, we have a team of qualified and trained movers that have years of experience in moving studio apartments to large homes and offices with equal ease. Whether it is a last-minute move or a well-planned relocation, we are with you at every step and will seamlessly make it a success.
Will you be moving long-distance in the near future?
We specialize in long-distance and cross-country moves as well.  Whether you're moving to a neighboring state or the east coast, the movers in Tucson from My Three Sons Moving Co. will get you there quickly and efficiently.  Our team of movers is committed to caring for your furniture and belongings as if they were their own.  We can also help with the disassembly and reassembly of your furniture, packing and unpacking, and more.  Just tell us your requirements and we'll customize a moving package that is tailored to your specific needs.
Are you relocating your commercial facility or company headquarters?
Our commercial movers have many combined years of experience moving everything from large corporate headquarters to smaller retail stores locally or long-distance.  We'll ensure that the move proceeds quickly and efficiently in order to minimize the disruption to your daily operations and the lack of productivity that ensues.  From moving your electronics, equipment, and furniture to helping your employees move with your company, the movers in Tucson of My Three Sons Moving Co. have done it all.
Why should you hire professional movers?
The idea of moving into a new home or expanding your office to accommodate your growing company can be a very exciting time in your life . . . unless you're trying to do it yourself with the help of family and friends or fellow employees.  DIY moves can be overwhelming and very stressful and will take all of the enjoyment out of what should be a celebratory occasion.  If you take a minute to evaluate the benefits of hiring professional movers, you'll see why this makes more sense.
Because of the planning and preparation required, DIY moves can be extremely time-consuming.
Hiring the movers in Tucson from My Three Sons Moving Co. can be more cost-effective than you think.
People involved in the move are insured against injury and your property is insured against damages.
Professional movers use the right equipment and provide the right moving supplies and packing materials.
You'll have peace of mind knowing that your furniture and belongings will arrive at your new location safely and securely.
Our goal is to ensure that your local or long-distance move proceeds as flawlessly and smoothly as possible.  We understand what it takes to move any size business or household quickly and efficiently.  And we are here for your assistance. If you need a FREE quote on your move, you can schedule an in-house evaluation and base don that we'll provide you with a written quote.