Affordable Local and Long-distance Richmond, KY Moving Solutions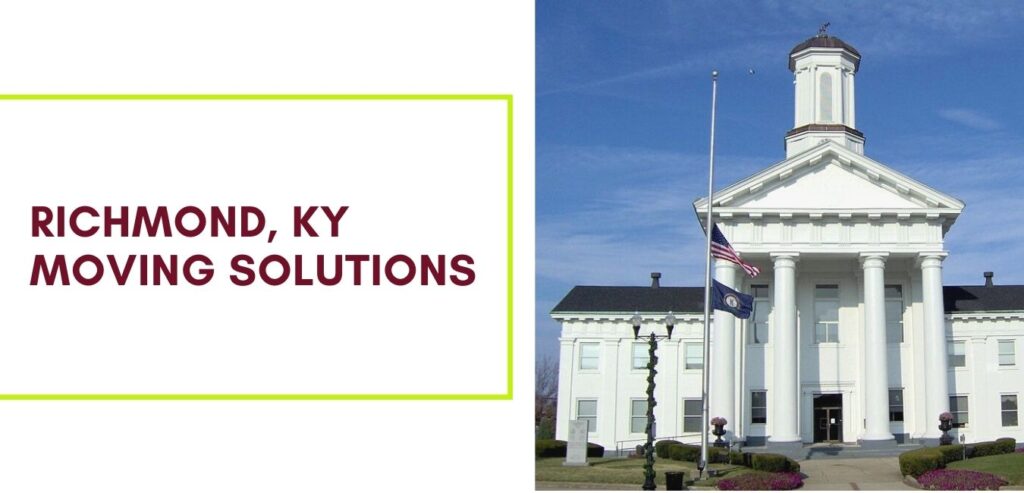 My Three Sons Moving Co. is a family owned and operated business that serves people throughout the US including Richmond, KY and the greater Lexington area.  With decades of combined industry experience and expertise, that moving can be a stressful experience, even if you're just relocating down the street from where you currently live.  As your services partner or movers in Richmond, KY, we are dedicated to ensuring a smooth transition so you can focus on what's most important – getting settled into your new home or establishing your business in its new location.
Are you moving locally?
Whether you're just moving down the block or across town, our years of experience and commitment to superior customer care enables us to provide our customers with the high-quality local moving services that they deserve.  When you hire My Three Sons Moving Co. to assist with your move, you'll be working with a relocation coordinator that will help you plan your move and show you the best ways to prepare for it.  Our customizable moving solutions can be tailored to accommodate your specific needs and ensure that you have a pleasant moving experience.
Are you moving long-distance?
Our movers in Richmond, KY long-distance relocation solutions were developed with you in mind.  Since establishing our business, we've always understood that there are no one-size-fits-all long-distance moving solutions.  So, we customize our long-distance moving packages based on the services that will work best for each client.  Our moving process is simple yet extremely effective and will enable you to get moved to your new location quickly and efficiently.
What should you expect when moving with My Three Sons Moving Co.?
We are a full-service moving and relocation solutions provider for business owners and homeowners.  In other words, we offer a comprehensive line of business and household moving services.  We can handle every task associated with your move whether you're relocating across town, across the state, or across the country.  When you entrust your moving needs to us, you'll have peace of mind knowing that your furniture and belongings will be safe and secure while in transit.
Unlike your standard moving companies that only offer the basic services, My Three Sons Moving Co. provides the following movers services in Richmond, KY if requested:
All moving materials and packing supplies
Disassembly and reassembly of larger furniture items
Help with packing and unpacking your belongings
Loading and unloading our moving truck
Removing all used packing materials and disposing of all related moving debris
Our services cover every aspect of the moving process to ensure that everything arrives at your new location on time and on budget. You can expect secure transit and delivery. Additionally, if you have any custom requirements, let us know in the beginning so we can get it done properly.
What factors influence the cost of your move?
The relocation specialists at My Three Sons Moving Co. understand that not everyone has the budget to hire professional movers.  Consequently, you can choose the movers services in Richmond, KY you need.  Furthermore, there are several factors that will influence the cost of your move including:
moving distance
moving services requested
number of movers needed
size of home / weight of items
time of year
On the other hand, if it's a DIY move and you need help with the packing and unpacking only, we can provide the help needed at an affordable price. All you need to do is let us know about your custom requirements and we'll be right over to assist you.
How much does it cost to hire professional movers?
For individuals who have limited budgets, cost is the #1 concern when hiring professional movers like My Three Sons Moving Co.  The average local move costs from $300 to $1,500 and from $2,500 to $5,000 for a long-distance move.  Based on historical moving industry data and national averages, the following chart will give you an idea of the cost based on distance and the size of your home:
| | | | |
| --- | --- | --- | --- |
| Distance | 1 bedroom | 2 to 3 bedrooms | 4 to 5 bedrooms |
| 50 miles or less | $350 to $700 | $750 to $1,600 | $1,200 to $5,800 |
| 250 miles | $850 to $2,300 | $1,300 to $4,000 | $2,200 to $6,000 |
| 1,000+ miles | $1,000 to $3,000 | $2,000 to $7,800 | $5,000 to $8,000 |
| 2,500+ miles | $1,350 to $3,800 | $3,200 to $7,500 | $8,000+ |
As you can see, the prices vary quite a bit.  This is based on the number of services that the customer selects.  Remember, these prices are based on historical data and national averages.