Affordable Houston Local or Long-distance Commercial and Residential Moving Services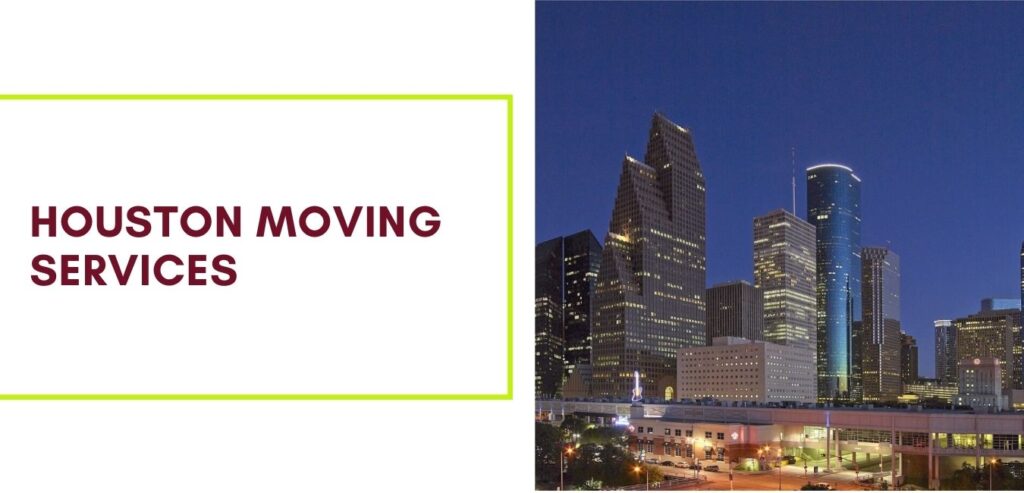 Are you looking for an affordable moving company in the Houston area to help you with the relocation of your home or office? Look no further.  My Three Sons Moving Co. has the local or long-distance moving solution you've been searching for.  As the #1 rated movers in the greater Houston area, we have many combined years of moving experience and expertise.  We know that moving can be an emotionally and physically taxing endeavor.  Our team of movers in Houston will go above and beyond to ensure that your move is a pleasant, stress-free experience.
Are you moving your home or office?
Commercial and residential moves appear similar at first in that they're both about moving things from Point A to Point B.  However, that's where any of the similarities end.  A residential move is relatively straightforward whether you're moving locally or long-distance.  On the other hand, commercial moves tend to be considerably more complex and have completely different logistics.  Here are the most important differences to be aware of:
Residential moves typically involve families or individuals who are moving into an apartment, condo, or single-family home.  These moves range in size based on the size of the family and their home as well as the number of belongings they have.  When My Three Sons Moving Co. helps individuals move into a small apartment or studio, the size of the moving load is usually smaller.  Furthermore, our team of movers in Houston can assist with all aspects of the residential moves typically consist of personal items that require careful packing techniques.
Commercial moves, on the other hand, can vary considerably where the size of the move is concerned and usually require more planning and preparation.  The move could involve anything from the relocation of a smaller business to moving a large corporate facility with multiple floors.  Although these two types of moves may require different amounts of labor or manpower and transportation, the challenges of either are often the same.  Additionally, commercial moves typically involve transporting a large amount of electronics, office equipment and furniture, and in many cases, sensitive materials.
Are you moving locally?
If you're moving within the greater Houston area, our team of movers in Houston can provide the services you need.  Thus, whether you're relocating from Braeswood Place to the Heights or moving your office into the Houston suburbs from downtown, you can always rely on My Three Sons Moving Co. to get the job done quickly and efficiently.  Many past customers have embraced our competitive moving rates, expert service, and thorough communication.  You should, too.
Is a long-distance relocation in your immediate future?
Now is the time to contact us for assistance in planning your move.  With our assistance and expertise, we can simplify any long-distance relocation.  As an industry leader, we work hard to provide you with a seamless transition to your new home or office location.  Most importantly, you won't have the stress of trying to move long-distance without the help of an insured and licensed team of movers in Houston.
How much does moving locally in the Houston area cost?
Moving in the greater Houston area can be an intimidating experience.  It's a huge city with lots of diverse neighborhoods.  We are available for commercial and residential moves. We are a full-service moving company dedicated to providing superior service to every one of our customers. We're from the area so we know the most efficient routes for local moves. We also have extensive experience moving interstate as well. The following cost averages of moving locally in the Houston are based on the size of the home you're currently living in:
Studio apartment – $360
Small 1-bedroom – $420
Large 1-bedroom – $570
2-bedroom – $885
3-bedroom – $1,150
4-bedroom – $1,675
If you're downsizing, My Three Sons Moving Co. also offers reasonable rates on storage for those items you just don't have the heart to part with.
How much does it cost to move long-distance?
Estimating the cost of a long-distance move can be challenging.  There are several factors that My Three Sons Moving Co. takes into consideration when preparing an estimate.  This includes the distance of the move, the moving services you require, the number of movers needed to assist with your relocation, the size of your home / weight of your belongings on the truck, and the time of year.  The average cost of a long-distance move, based on these factors will range between $2,500 and $5,000 or more.  (If you're moving vehicles, you'll need to factor that into your budget.)