Atlanta Professional Relocation Services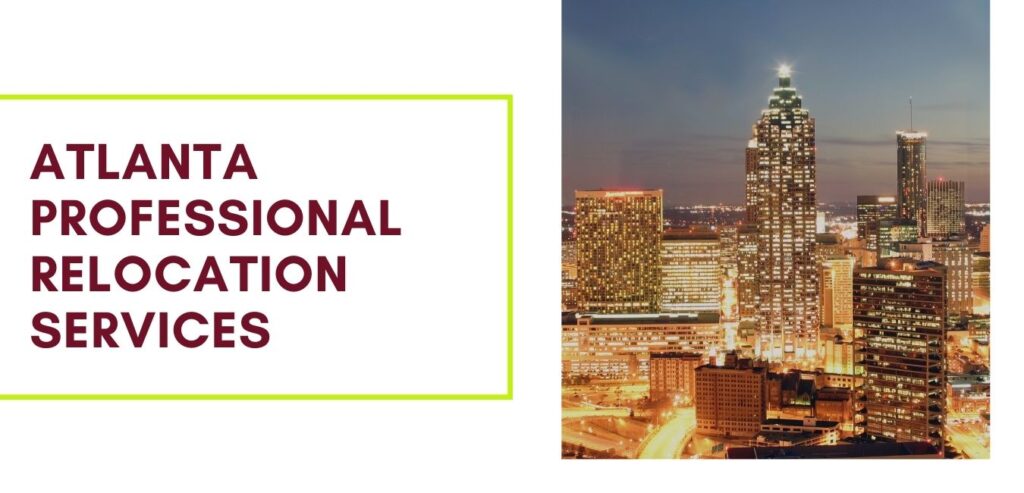 When you need movers' services in Atlanta and relocation solutions with a solid reputation built on honesty, integrity, and professionalism, the company to call is My Three Sons Moving Co.  Furthermore, our moving services go above and beyond the standards of our industry.  Since establishing our business, we've been providing a superior level of service to business owners and homeowners alike by exceeding their expectations and providing the greatest value for their investment.
Why do people move to Atlanta?
Atlanta is not only the capital of the Peach State, it is the cosmopolitan center of the South.  So, it shouldn't surprise you that the city attracts many newcomers every year.  The thriving metropolis has an abundance of beautiful neighborhoods and plenty of spaces to sprawl.  Here are 8 reasons that so many people have moved here and chosen the movers services in Atlanta offered by My Three Sons Moving Co. to move them here:
Beautiful neighborhoods abound – attractive places to live on picturesque streets is a constant theme in Atlanta
Housing is affordable – Atlanta's cost of living provides considerably more bang for your buck compared to other major east coast cities
It's become a "foodie" capital – Decatur, Inman Park, the Old Fourth Ward, and West Midtown have their share of restaurants worth dining at.
Job opportunities are plentiful – Atlanta is home to more than a dozen Fortune 500 companies
Lots of weekend getaways – with the North Georgia Mountains about an hour and a half away plus many small, quaint towns in all directions, there's lots of weekend getaways for you to enjoy
Nature is closer than you think – if there are budget constraints, nature and the outdoors are nearby
Top educational institutions – students who want to further their education have numerous colleges to choose from
Weather patterns are relatively mild – although winter temps dip into the 20's and 30's and summer temps soar into the 90's, there are 4 distinct seasons to enjoy
Despite its size and a population nearing half a million, the city of Atlanta offers lots of amenities for all tastes and provides plenty of reasons to call it home.
What type of moving services does My Three Sons Moving Co. offer?
As full-service movers, My Three Sons Moving Co. offers a comprehensive line of home and office relocation services for local and long-distance moving.  Business owners have relied on our commercial moving services while homeowners have often depended on us for moving their households in and out of Atlanta.  Our team of specialist movers in Atlanta have undergone extensive training in all facets of commercial and residential moving.  Consequently, many customers have relied on their skills before.
As the premier local and long-distance movers in the southeastern US, we offer moving packages that include:
All moving materials and packing supplies provided
Disassembly and reassembly of your furniture items
Packing and unpacking of your belongings
Loading and unloading our moving truck
Transporting your furniture and other items to your new location
Disposing of used packing materials and other moving debris
Our customers appreciate the fact that we go above and beyond the basic services that standard moving companies offer.  Additionally, we go to great lengths to ensure that your furniture and belongings travel safely and securely to your new home.  Whether you're moving into the greater Atlanta area our out of it, why not the team of movers in Atlanta at My Three Sons Moving Co. help you make a smooth transition. We have been in business for years and understand that the stressful time can be alleviated if you have a good team of movers with you. Regardless of whether you need a grand piano moved or delicate antiques and artwork, we have team of movers that are trained on all aspects of the move.
How much does it cost to move locally or long-distance?
Depending on the company you're working with, the distance of a local move is either 50 miles or 100 miles.  Thus, if you're moving from one end of Atlanta to the other, that's considered a local move by our standards.  There are a number of factors that can influence the cost of either move.  The cost of local moves is usually calculated by the number of movers times the amount of hours on the job times their dollar per hour rate.  Conversely, the cost of a long-distance moves is influenced by:
distance of the move
moving services provided
number of movers required
size of your home and the weight of your belongings
time of year